Email news@statisticool.com to sign up to receive news and updates
Experimental Poetry 20
9/7/20
This experimental poetry idea is making a poem inside random selections of letters. This is somewhat like my Experimental Poetry 2, a "signal in the noise" type of idea.
First, randomly fill lines with selections of letters. Second, select the lines you want to embed your poem on. For example, looking at my Freeverse 342, say we create 5 lines of random letters, and our poem will be made on lines 1, 3, and 5.
5 lines of random letters:

dfusgvtkzptfbhb
igtqroixihkwlbk
omcokfrosovsxzr
taryaacjusebyna
andujdcozgzubob

Next, fill in parts of lines 1, 3, and 5 with your poem. Note that you can choose exactly which lines to fill in and how you do it. I recommend you replace any n-random letters with a word of length n to keep the line length consistent. I also put the words in uppercase, but they can be lowercase, bolded, etc.
Filling in the poem:

dfuTHEREzCANbBE
igtqroixihkwlbk
omcokfrNOoWALLS
taryaacjusebyna
anONjdcoWORDSob

Without the capital letters, it looks like:

dfutherezcanbbe
igtqroixihkwlbk
omcokfrnoowalls
taryaacjusebyna
anonjdcowordsob

As mentioned, there is a "signal in the noise" or word search quality about this type of poem or digital art. The reader has to find the signal, as well as perhaps create a signal from words or hints of words the random letters may form. Another interesting effect is that random letters can serve the role that blank spaces do in enjambment. Last, even if the "THERE CAN BE NO WALLS ON WORDS" text remains the same, a unique poem can be created just by refreshing the random letter selections. For example

ndlTHEREtCANyBE
lilkjofaazyuknv
navuoyrNOhWALLS
qbsivucupavvebq
dnONtqelWORDStr

If you use this idea, please credit Statisticool.com.
Thanks for reading.
Please anonymously VOTE on the content you have just read:
Like:
Dislike:
---
For poetry, I recommend:
High Quality Every Day Carry (EDC) Bolt Action Pens & Pencils by Bastion. Use discount code JS20 to get 20% off!
Shop at The Poet Life store
Please show me a randomly selected poem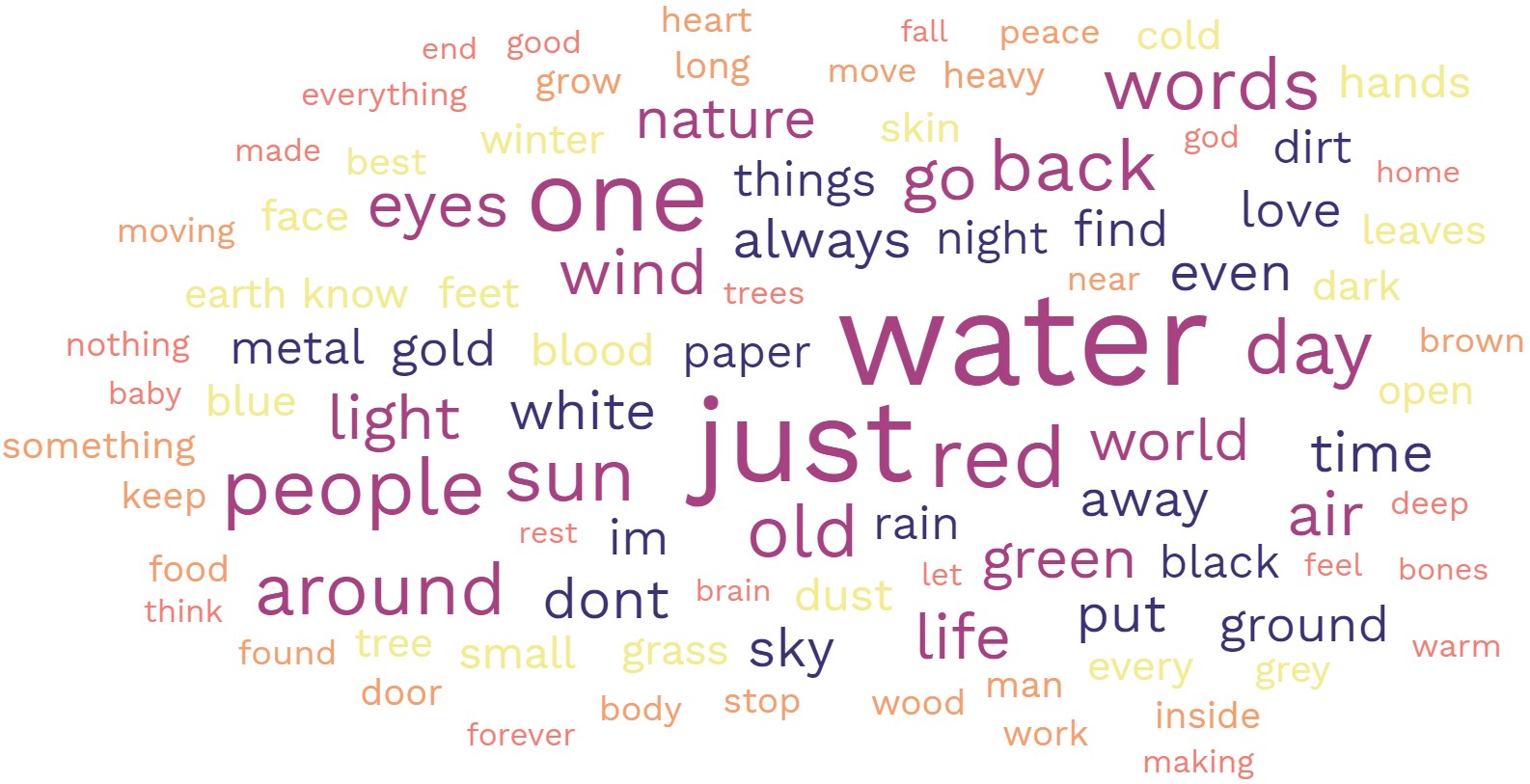 ---
If you enjoyed any of my content, please consider supporting it in a variety of ways:
AFFILIATE LINK DISCLOSURE: Some links included on this page may be affiliate links. If you purchase a product or service with the affiliate link provided I may receive a small commission (at no additional charge to you). Thank you for the support!